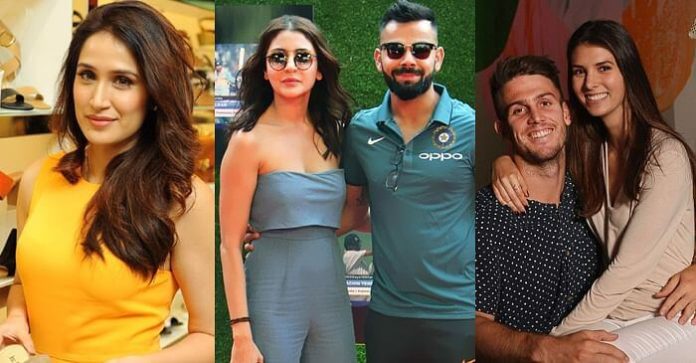 Cricketers always find themselves in limelight rather they are On-field or Off-field. No doubt fans love their cricket icons and follow them blindly but when it comes to off-field lifestyle the Wags of Cricketers has become real sensation for all cricket lovers.
Wives of Cricketers commonly known as Wags are considered as the Center of Attraction outside cricket fields and nowadays Cricketers didn't shy to introduce their Wags to Outside world and bring them to different Cricket events without hesitation.
If you are searching that "Which Cricketer has most Beautiful Wife?" then you have landed on right place as here in this article we have gathered list of 10 Most Beautiful Wife of Cricket Players and their detailed biography.
Anushka Sharma
The top notch Indian actress Anushka Sharma stands on top in our list of 10 Most Beautiful Wife of Cricket Players as this beautiful actress tie her knot with Indian legendary batsman Virat Kohli back in 2017.
Anushka Sharma is currently working in Bollywood and counted among the most successful actress of this film industry. The beautiful, hot and gorgeous Anuskha looks pretty happy with the decision of her marriage with Virat Kohli.
Jessica Taylor
The glamorous British Model, Actress, Dancer and Pop Singer Jessica Taylor is the 2nd most beautiful wife in our list. Jessica has married English star cricketer Kevin Pietersen back in 2007 and now they have two beautiful kids.
Jessica Taylor was also the part of Brit Award Winning Pop group Liberty X whereas she has also appeared in different Television programs. In 2009 Jessica was signed by famous fashion brand "Diamond Boutique" but currently she is representing Premier Model Management.
Sania Mirza
The most successful Indian Tennis Star Sania Mirza grabs 3rd place on our list of most beautiful wives of cricketers. Sania Mirza had married Pakistan's top class batsmen Shoaib Malik in 2010 and currently these both personalities are busy in perusing their careers.
Sania Mirza has won several Tennis titles during her playing career and she was also nominated as most beautiful sportswomen in the world. Back in 2014, Sania Mirza was named as the "Hottest Female Tennis Star in the World".
Kyly Clarke
Former Miss Australia in Face of Tourism 1999 and Miss Queen of the World 2000, Kyly Clarke is positioned on 4th place on the list of Most Beautiful Wives of Cricketers. Kyly had tied her knot with former Australian skipper Micheal Clarke back in 2012.
Kyly Clarke is purely a business woman as she is currently engaged with different International Brands as leading model. Recently Kyly Clarke was appointed as Brand Ambassador for Rebel Sports. Kyly has started her professional career as a Weather Reporter.
Umme Ahmed Shishir
Umme Ahmed Shishir is Leading Model belongs to Bangladeshi Fashion Industry and also doing Software Engineering from USA. Umme Ahmed Shishir got married to legendary Bangladeshi cricketer Shakib Al Hasan back in 2012.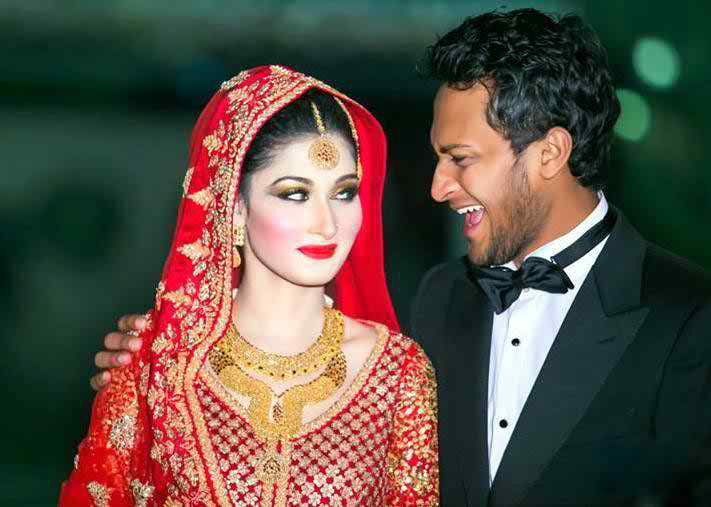 Umme Ahmed Shishir comes into limelight after Shakib shared her images on his Social Media accounts after their marriage. Due to beautiful and charming personality Umme Ahmed has became real sensation for all fans of Shakib.
Candice Falzon
The former Australian Professional Ironwoman, Actress and Model Candice Falzon got married to star Australian left-handed batsman David Warner in 2015. After marriage Candice got retirement from her professional career and started focusing on her married life.
Candice Falzon is purely a sportswoman as she won her 1st NSW State Iron Women Championship at the age of 16. During her career, Falzon has worked in several TV shows and also appeared as Leading Model for different International Brands.
Mayanti Langer
The well-reputed India Sports Anchor Mayanti Langer spots on 7th place on the list of most beautiful wives of cricketers. Mayanti Langer is the wife of Indian star cricketer Stuart Binny as this charming couple got married in 2012.
Mayanti Langer is counted among the most Successful Women Sports Anchors of India as Mayanti was the 1st Indian Sports Anchor who hosted 2010 Fifa World Cup and different ICC mega tournaments including Cricket World Cup 2011 and 2015.
Sue Duminy
Our list of Most Beautiful Wives of Cricketers ever comes to an end unless we mark the name of beautiful Sue Duminy in our list. Sue Duminy is the wife of veteran South African cricketer JP Dunminy as they both married in 2011.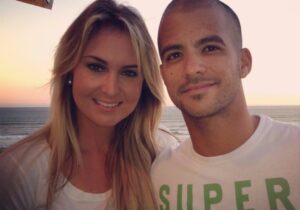 Sue Duminy is a Model by Profession but her charming personality along with superb dressing sense makes her prominent personality on Cricket fields. Sue Duminy always looks pretty active on her social media account while sharing her daily life hacks.
Lee Furlong
The hot and beautiful Lee Furlong hangs on 9th place on the list of most beautiful wives of cricketers. Lee Furlong got married with top class Australian all-rounder Shane Watson back in 2010. Currently this couple is having vacations from their professional careers and spending time with each other.
Lee Furlong is a Sports Anchor on Fox Sports whereas in her initial period of professional career she also worked as Model for different Beauty Brands. Recently Lee Furlong was also nominated for ASTRA Awards for Favorite Personality for Female.
Sagarika Ghatge
Sagarika Ghatge is an Indian Actress, Model and National Level Athlete along with beautiful and charming personality. Sagarika Ghatge tied her knot with Indian Pace Bowler back in 2017 and now this couple Zaheer Khan & Sagarika Ghatge is running their private business in India.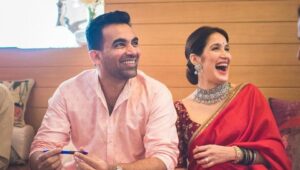 Sagarika Ghatge has appeared in different movies as well as in various reality shows. Sagarika Ghatge has started her career as actress back in 2007. She has also worked in different web-series as leading actress.